Wealth Management Work Shop

It's time to rollover your old 401k
Have you had a recent job change? Not sure what to do with your 401k?
Now is the perfect time to look at rollover options.
Join us in learning how you can make informed decisions, rollover old 401k/s, and consolidate your retirement accounts.
Location:
Mainstreet Credit Union
6025 Lamar Ave
Mission, KS 66202
Date: Tuesday June 28, 2022
Time: 5:30 - 6:30
Presenter: Mike Thornhill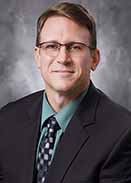 Register now, space is limited!