On June 1st the torch was passed to our new president and CEO, Bob Mayes, following the retirement of Mainstreet's long-time leader, John Beverlin.
Bob's financial services career spans 28 years – 23 of which were dedicated to credit unions. He joined the credit union as our Chief Lending Officer in August 2013 and has brought positive change to the departments he's managed. Bob's background in finance, lending, sales and credit administration will serve him well as he moves into his new role.
Looking forward, Bob says he plans to extend Mainstreet's reach in the communities and cities we serve and reimagine products and services that will suit the changing needs of our members.
We wish John a well-deserved retirement after his 49-year career with Mainstreet Credit Union, 36 years as CEO.  He is looking forward to tackling a list of home projects, traveling with his wife and family, and enjoying his grandchildren. We look forward to honoring John this fall with the Heartland Credit Union Association's Hall of Fame award honoring his lifetime of service to credit unions. 
---
Whatever goals your business has, we have the financial products, tools, services, and the people to help you succeed.
With the expertise of our Business Services team, the door to success is open for your business. Our experienced team is here to help you if you are starting a business, your business is well established, or have questions along the way.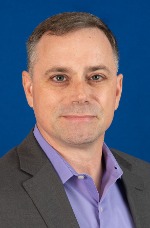 Aaron Anton
Vice President of Business Services
Aaron brings 25 years of experience in business services to Mainstreet. He has used his knowledge to build our Business Services Department and continues to create new products and services with the needs of our small business owners in mind.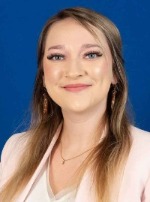 Micaela Cusimano

Business Services Specialist
With Micaela's sharp knowledge of the local market, and her 5 years of industry experience, she has the ideal foundation to help you find the right tools and resources to build your business. Micaela's love of everything horticulture shows she has a passion for nurturing and watching things grow to their fullest potential.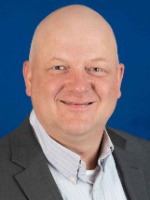 Joel Fleetwood
Business Services Specialist
As a Kansas City native, Joel has mastered his BBQ skills and is a world champion BBQ chef. We can honestly say he has the secret sauce needed to help grow your business. 
---
Home Loans

Are you are thinking
 about using the equity in your home for some additional expenses this year? You can use your Home Equity Loan or HELOC for anything you choose like vacations, home repairs, student loans - the choice is yours. We can help you determine if a Home Equity Loan or a Home Equity Line of Credit (HELOC) is right for you; with the best possible rates and terms. 
A Home Equity Loan is a fixed rate loan with fixed payments for a specific amount and term established, giving you a fixed monthly  payment for the term of the loan, so you don't need to worry about a future interest rate hike. 
Benefits of a Home Equity Loan
No prepayment penalty
Competitive interest

 

rates
Low Closing Costs
A HELOC is a line of credit you can draw on, up to the maximum credit limit, as you need it. You may access the credit line for a period of five years, and only make payments on the amount you use.
No prepayment penalty
Competitive interest rates
Low closing cost

A huge benefit of both types of equity loans is that the interest is usually lower than unsecured loans (e.g., credit cards, personal loan and personal lines of credit). If you are t
hinking about using the equity in your home for some additional expenses this year, you're in the right place.
Make an appointment to discuss your options with a Mainstreet Credit Union representative today. 
---
---
We have 2nd Home Loan Options. 
Call 913-599-1010 to speak with one of our mortgage loan experts, and we will get you one step closer to your home away from home. 
---
You know, not many financial institutions can say their first branch was a school classroom. Originally called Northeast Johnson County Teachers' Credit Union, our financial cooperative was first run by a group of passionate teachers whose goal was to help fellow educators with their finances. While you won't find us sitting in classroom desks these days, we still remain loyal to our roots and those who paved the way.
As a special perk for school employees Mainstreet offers a $1000 signature loan with a 0% APR* with a 12 month term to be used for anything you need. Buy supplies for your classroom, pay student loans, or take a dream vacation.  

*One Main Perk loan (A 0%, unsecured loan for up to $1000 with a term of 12 months) per calendar year per member. Proof of employment from JCCC , or a school district is required. Automatic payment scheduled from a Mainstreet CU deposit account required. Cannot be combined with any other offer. Mainstreet reserves the right to terminate this program at its discretion. Federally Insured by NCUA.
**APR= Annual Percentage Rate. The Annual Percentage Rate applies to qualified individuals' creditworthiness at the time of offer.
---
Nearly three quarters of workers and 77% of retirees in a recent survey said they remain at least somewhat confident that they will experience a comfortable retirement, according to the Employee Benefit Research Institute. Nevertheless, a third of workers and a quarter of retirees felt less confident this year due to the economic effects of the COVID-19 pandemic, with many respondents citing inflation as the reason.
In the 2022 Retirement Confidence Survey, more retirees reported higher-than-expected expenses overall  compared to 2021,  with notable jumps in the housing and travel, entertainment, and leisure categories.
Despite these findings, 67% of workers and 72% of retirees were at least somewhat confident they will have enough money to keep up with the rising cost of living during retirement, and similar percentages were at least somewhat confident they would have enough money to last a lifetime.
Top financial-planning priorities

When asked about their top three long-term financial-planning priorities, saving and investing for retirement made the list for both workers (59%) and retirees (48%).
Savings and confidence hurdles

The survey also highlighted a few challenges workers and retirees face when it comes to achieving a comfortable retirement: 40% of workers said that college expenses are limiting how much they can save, and more than 25% of retirees said debt has hampered their ability to live comfortably.
Nearly 40% of workers and 20% of retirees do not know where to go for financial guidance; just 29% of workers and 38% of retirees said they work with a financial professional. On the positive side, both workers and retirees who work with financial professionals said they were their most trusted resource.
Make an appointment with Mike Thornhill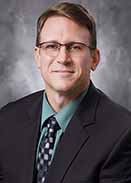 Mike Thornhill
Financial Advisor, CUSO Financial Services, L.P.
Mike.thornhill@cusonet.com
©2022 Broadridge Advisor Solutions, Inc.
*Non-deposit investment products and services are offered through CUSO Financial Services, L.P. ("CFS"), a registered broker-dealer (Member FINRA/SiPC) and SEC Registered Investment Advisor. Products offered through CFS: are not NCUA/NCUSIF or otherwise federally insured, are not guarantees or obligations of the credit union, and may involve investment risk including possible loss of principal. Investment Representatives are registered through CFS. Representatives are contracted with CFS to make non-deposit investment products and services available to credit union members.
---
Prospective college students often look to scholarships as a way to lessen the financial burden on parents and to avoid taking out student loans. Unfortunately, scam artists know how stressful paying for college can be and they've tailored scholarship scams to separate eager students and their families from their money.
Know who you're dealing with. It may be a search company that is offering to help locate scholarships for which you may be eligible, rather than a foundation that actually awards scholarships. Most foundations don't charge a fee to apply for a scholarship; if they do, it is very small. Scholarship search companies always charge for their services.
Beware of search services that guarantee you'll receive scholarship money. No search service can control the decisions of scholarship sponsors.
Get the details in writing. A search service should be willing to give you a written explanation of exactly how it works.
Make sure you understand the refund policy. The company should explain upfront whether you can get your money back if you don't receive a scholarship and what you have to do to qualify for a refund. Some fraudulent search services set difficult requirements, such as obtaining letters of rejection from each scholarship listing, to make it virtually impossible to get a refund.
Do your own scholarship search. A search service may provide information that is outdated or doesn't apply to you. You may be better off finding scholarships yourself. Ask your high school guidance counselor and college financial aid offices for help. Another good source of information is College Parents of America.
Source from the National Consumer League's Fraud website on fraud.org
---



Did you know that Mainstreet got its start as a teachers' credit union? Today we continue to show our appreciation to the educators in our community through our partnership with the Olathe Public Schools Foundation's Educator Excellence Award. To win this award, the teacher must be nominated via an essay by former or current students, colleagues, or students' parents. Thank you to these awesome teachers for the dedication and hard work they exhibit in their classrooms every day.
Congratulations to our winners!
---
At Mainstreet, we pride ourselves on our community involvement and see it as our duty to encourage our members to participate in the electoral process. Please do your part and
vote
in the 2022 primary election. Your vote matters! 
Voting is a foundational pillar of both our democracy and the cooperative principles that govern our credit union. The next Congress will discuss several policies that could affect how we serve you as a credit union member. With issues like taxation, financial regulation, data security and access to pro-consumer financial products all likely on the table, it's critical we credit union members make our voice heard. 
You can check your registration status right on this 
website
. Additionally, this site can tell you where your polling station is located and what early and absentee voting options are available to you.
As a credit union member, you have a voice, but only if you use it!
---



2022 Shred Days
9 a.m. to noon, unless trucks are full
Saturday, October 15th – Shred It Facility
10000 Lackman Rd.
Lenexa, KS  66219
This FREE service is available to every Mainstreet member. All types of dry paper are accepted. Please make sure your shred materials are clear of plastic, media tapes, corrugated cardboard, electric cords, electronics, lighters, and metal objects. Those items can potentially cause serious injury to volunteers and truck operators.
Please note: Times and locations are correct at this time and are subject to change.  Always check the Announcements page on our website at www.mainstreetcu.org/announcements for updates.
---
---


Enroll in eStatements

Become more environmentally friendly and sign up for eStatements! Make sure your email address is up to date on your account to ensure you will receive notifications when your eStatement is ready. To enroll, you can sign-up through your OnlineAccess account (click here for instructions) or contact us at 913-599-1010.
---


Refer a Friend

---
Vital Statistics
March 31, 2022
Number of Members: 70,921 
Assets: $647.9 million