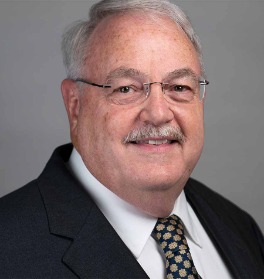 After 36 years as President/CEO of Mainstreet, and 49 years with the credit union, John Beverlin is retiring in June 2022.
Let's rewind back to where it all started: The credit union.
In 1970, he started working three Sundays a month at a parish credit union while in high school. In 1973, John started working part-time at Mainstreet as a teller and loan officer while attending Johnson County Community College (JCCC).
Before John became President and CEO, he held leadership roles along the way in Accounting and the Information Technology (IT) department and held the Senior Vice-President and Executive Vice-President positions. These roles allowed him to evolve his passion for helping members and forging long-lasting relationships with his employees.
While in each of those positions, he was able to watch our credit union grow tremendously. But he doesn't take all the credit for the growth we have experienced. John said the key to Mainstreet's growth is the hard-working employees we've had on our team over the years, and our loyal members.
Our members are the backbone of our credit union, and John is proud that our members have chosen us to be their financial institution. "I appreciate our members loyalty to the credit union. We have members telling others about the credit union. And when you look at the responses on our surveys from members, they are all predominantly positive," said John.  
After reflecting on his journey at Mainstreet, John would like to say thank you for all the continuous support and strong work ethic from everyone.
"First, (I would like to thank) The Board of Directors for giving me the opportunity to do all this. Second, the employees that have contributed to the success of the credit union. Thank you to everyone for believing in what we are doing at Mainstreet," said John.
As he enters his final months at Mainstreet, John says he would not have envisioned that a once-a-week Sunday morning shift at a credit union would be the start of a 49-year career at Mainstreet.
Even though retirement will be a big adjustment for him, John is looking forward to the next stage in his life. He will be enjoying his free time by traveling around the United States with his wife (in their RV!), taking time to visit his grandchildren, and finishing up home improvement projects.
The credit union would not be where it is today without John's leadership and devotion. We could not be more grateful for his 49 years of commitment to our members, the board of directors, and our employees. He will be missed, and everyone will forever cherish the memories they have with him.
As we close this chapter on John's presidency, we will soon open a new chapter with Mainstreet Credit Union's next President.
Thank you and good luck, John!
---
Lock in lower rates now.
Mainstreet has large and small business loan solutions to help you save money and make budgeting more predictable. Apply now to lock in your low fixed-rate.* If you currently have a loan elsewhere, hurry to refinance and take advantage of our lower rates to help reduce your monthly payments.
We offer business loans for equipment, vehicle purchases, real estate, operating expenses, and more.  To learn about how Mainstreet can help, contact our Business Services department at businessservices@mainstreetcu.org or fill out a business loan application here.  
*Fixed rate terms range from one to ten years. Subject to credit approval.
---



Federal Income Taxes are a percentage of an individual's or business's income paid to the government and used to fund public goods and services.
If you understand how these taxes work and their purpose, you can better appreciate the benefits and better account for the loss.
Federal income taxes are charged only on taxable income. This includes earned income (the money you get in exchange for work) and unearned income (money you didn't explicitly do something at the time to get, such as investment gains or interest). Things that don't count as taxable income include child support payments, life insurance payouts, and scholarships. For more information and specifics on what qualifies, check out the IRS's write-up on the topic.
All federal income taxes must be paid by tax day—on or near April 15th—every year. If you work for an employer, they'll withhold part of each paycheck to help account for these taxes.
If you're self-employed and made over $400 in net income after expenses, you'll need to take care of federal income tax yourself. To do this, you'll make quarterly payments to the IRS. These payments are based on what you think you'll make during the year. They also need to account for your share of Social Security and Medicare, since you don't have an employer to take those out or contribute to it for you. To learn more about how being self-employed impacts your taxes, read this article by the IRS.
Come tax time, you'll submit your return, which contains records of your income, how much you owe in taxes, and how much federal income tax you paid during the year. If the total owed is above what you've paid, you'll have to cover the difference. And if it's less, you'll get a refund.
Of course, more things than just federal income taxes factor into your overall tax situation (things like deductions, credits, status, and dependents will make a big difference), so whether you get a refund or have to pay isn't as straightforward as a simple subtraction based on percentages.
Tax money is spent based on the budget set by Congress and the President. In general, the funds go to support various programs, goods, and services throughout the country. The four areas that take the largest chunks are:
Health programs like Medicare, Medicaid, and the Children's Health Insurance Program (CHIP)
Social Security
Aid and safety net programs like unemployment insurance and food stamps
National defense and security
If the money from taxes won't cover everything that needs to be funded, Congress will have to adjust the budget, find money elsewhere, or raise taxes. Voting in local and state elections is the best way to make your personal priorities known, whether those priorities relate to how high taxes are or how the money is used.
Overall, while it may be frustrating to feel like you're losing the money you've earned, the federal income tax helps fund important goods and services that benefit you and others throughout the country.
Source from the Banzai Program.
---


An individual retirement account (IRA) is a personal savings plan that offers specific tax benefits. IRAs are one of the most powerful retirement savings tools available to you. Even if you're contributing to a 401(k) or other plan at work, you might also consider investing in an IRA. You can continue reading about the different IRA options by clicking here.
Contact Mike Thornhill our CFS* Financial Advisor through email mike.thornhill@cusonet.com or call (913) 261- 0327 to discuss the best IRA option for you.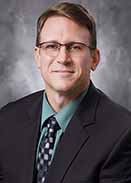 Mike Thornhill
Financial Advisor, CUSO Financial Services, L.P.
Mike.thornhill@cusonet.com
*Non-deposit investment products and services are offered through CUSO Financial Services, L.P. ("CFS"), a registered broker-dealer (Member FINRA/SiPC) and SEC Registered Investment Advisor. Products offered through CFS: are not NCUA/NCUSIF or otherwise federally insured, are not guarantees or obligations of the credit union, and may involve investment risk including possible loss of principal. Investment Representatives are registered through CFS. Representatives are contracted with CFS to make non-deposit investment products and services available to credit union members.
---
A scammer, claiming to work for a well-known technology company like Microsoft or Norton, contacts you claiming that viruses have been detected on your computer. The fake tech representative alleges they can remotely remove the virus for a fee (typically between $100-400). Think twice before paying up or allowing them access to your computer.
Despite government action to identify and stop scam artists running these schemes, copycats continue to defraud consumers. Consumers should use the following precautions to minimize the risk of falling victim:
Do not assume that the person contacting you is legitimately working for the company they say they are. Know that legitimate companies will not call you without solicitation and tell you that you must pay for tech support.
Reach out to the tech company yourself. Find a legitimate phone number for the company and ask them whether a representative contacted you.
Don't allow remote access to an unauthorized stranger. Never allow someone to take remote control of your computer unless you are certain that they are actually representing a legitimate company.
Don't share personal information. Do not disclose sensitive financial information such as passwords, credit card, or bank account routing numbers over the phone.
Keep a record of your charges. When buying things over the Internet or phone, use a credit card or a debit card so that you can better dispute fraudulent charges.
If you believe that you are the victim of a tech support scam, don't hesitate to contact Mainstreet at 913-599-1010, or make an appointment to come by any branch to discuss your situation.
Source from the National Consumer League's Fraud website on fraud.org
---


Did you know that Mainstreet got its start as a teachers' credit union? Today we continue to show our appreciation to the educators in our community through our partnership with the Olathe Public Schools Foundation's Educator Excellence Award. To win this award, the teacher must be nominated via an essay by former or current students, colleagues, or students' parents. Thank you to these awesome teachers for the dedication and hard work they exhibit in their classrooms every day.
Congratulations to our winners!
Mainstreet's main goal is to see our members achieve financial success and we can help by providing products and services that allow you to better understand your finances. In celebration of Financial Literacy Month, follow along on our Facebook and Instagram page all month long to learn some financial education tips and resources. We are a proud sponsor of the Banzai Financial Literacy program, which teaches students in our community about the importance of financial wellness. Check out the Banzai website here to explore all the financial literacy articles and resources they offer to you!  
---



2022 Shred Days
9 a.m. to noon, unless trucks are full
Saturday, June 25th – Johnson County Government Offices
6000 Lamar Ave.
Mission, KS  66202
Saturday, October 15th – Shred It Facility
10000 Lackman Rd.
Lenexa, KS  66219
This FREE service is available to every Mainstreet member. All types of dry paper are accepted. Please make sure your shred materials are clear of plastic, media tapes, corrugated cardboard, electric cords, electronics, lighters, and metal objects. Those items can potentially cause serious injury to volunteers and truck operators.
Please note: Times and locations are correct at this time and are subject to change.  Always check the Announcements page on our website at www.mainstreetcu.org/announcements for updates.
---
68th Annual Meeting for Members
Tuesday, April 26th

Johnson County Arts & Heritage Center
8788 Metcalf Avenue, Overland Park

4 p.m. to 5 p.m.
This is a business meeting and no meal will be served.
You can RSVP by calling this phone number 913-577-0290 and leaving a voicemail or by clicking this link to register online. For more information, visit our annual meeting page on our website at https://www.mainstreetcu.org/annual-meeting.
Please Note: In accordance with CDC guidelines, we may be requiring masks to be worn during the meeting, regardless of vaccination status.
---


Enroll in eStatements

Become more environmentally friendly and sign up for eStatements! Make sure your email address is up to date on your account to ensure you will receive notifications when your eStatement is ready. To enroll, you can sign-up through your OnlineAccess account (click here for instructions) or contact us at 913-599-1010.
---


Refer a Friend

---
Vital Statistics
February 2022
Number of Members: 70,732 
Assets: $645.3 million
| | Summer 2022 Newsletter | Fall 2022 Newsletter |
| --- | --- | --- |