Join us in celebrating a significant milestone for Mainstreet Credit Union - our 70th anniversary! We are grateful to our new and longtime members for their unwavering support throughout the past seven decades. Your trust in us as your credit union has made our journey possible.
We invite you to enjoy a day at the Family Farm at The Louisburg Cider Mill to show our appreciation. Immerse yourself in the enchanting atmosphere of a corn maze, pumpkins, wagon rides, farm animals, and live music. The Mainstreet team will also be there from 2-5 p.m. at the fire pit if you need to warm up!
Date/Time: October 29th 8A.M.-6P.M.
Location: 14730 K-68 Hwy, Louisburg, KS 66053
This event has sold out.
No worries if you can't join us at the Louisburg Cider Mill! We are offering complimentary tickets to KC Wine Co's ROCKIN holiday light experience. Enjoy a winter wonderland experience at the farm, where you'll take in the sights and sounds of the holidays this year!
Date/Time: November 24 – December 23 5:30 – 9:00 P.M.
Location: 13875 South Gardner Road, Olathe, KS, 66061United States
To claim your tickets, enter our promo code and choose the date you wish to attend.
Promo Code: MAINSTREET23
Don't miss these opportunities to commemorate 70 incredible years of Mainstreet Credit Union and create lasting memories with your friends and family. Thank you for being a part of our journey, and we can't wait to celebrate with you!
In consideration of being allowed to register for, and participate in, an event, activity, or experience ("Event"), I hereby waive, release from liability, assume all risks, and covenant not to sue Mainstreet Credit Union, or their respective members, employees, board members, agents, or volunteers for any expense, loss, damage, personal injury (including loss of life, disability, or serious harm), property damage or theft, negligence, or actions (each, a "Loss") resulting from or arising in connection with my travel to, attendance at, or participation in the Event and any related activities. I am an adult of sound mind and capable of entering into this waiver. I have read its terms and fully understand and agree to the provisions herein. I agree that this waiver shall be governed by and construed in accordance with the laws of the State of Kansas and enforced only in courts in the State of Kansas.
I understand and am aware that my participation in the Event involves risk, including, but not limited to, travel, physical activity, locales where public health and safety may be at risk, or activities that involve risk that I create for others or others may create for me. These risks may lead to a Loss, and I nonetheless choose to participate in the Event. I am also aware that there are risks that I may not have considered, yet I waive my right to any claims that may occur from these unconsidered risks, and I choose to participate in the Event. I acknowledge that no promises, representations, or affirmations of fact were made to me by Mainstreet Credit Union or its representatives concerning the safety or danger associated with traveling to the Event or participating in any activity or interaction related to or associated with the Event.
I agree to indemnify and hold harmless the Indemnified Parties from any loss, liability, damages or costs the Indemnified Parties may incur, whether caused by negligence, active or passive, or otherwise, in connection with my participation in the Event.
International Credit Union Day!
Stop by your local Mainstreet Credit Union branch to celebrate International Credit Union Day with cookies on October 19th! You can also enter a drawing to win tickets to the Johnson County Museum.
This annual event raises global awareness for the credit union movement through outreach, volunteering, fundraising, and other ICU Day-themed activities. Credit unions bring financial inclusion and a promising future to people worldwide. Since the first celebration in 1948, ICU Day has been a chance to spotlight and celebrate these achievements.


---
Year-End Preparation
Upgrade your business for the upcoming year! Is your equipment showing signs of wear and tear, requiring constant repairs? Don't wait any longer - now is the perfect time to strategize and prepare for 2024 by investing in new equipment and inventory. Our dedicated team guides you through the process and ensures a successful start to the year ahead.
From equipment purchases to inventory management, we have the expertise and resources to support your business goals. Don't let outdated equipment hold you back. Embrace the new year confidently and efficiently by partnering with Mainstreet Credit Union's Business Services. Contact us now, and let's work together towards a prosperous 2024!
By: Suzanne Ray | October 2023
Have you ever received an unexpected text message about your Credit Union or a package that was undeliverable?  These types of messages are from scammers hoping you will react quickly without thinking.  You click on the link and provide the information that is requested, then they take your money or personal information.
These days text messaging is among the most popular forms of connection with friends, family, and businesses.  As the number of text messages have increased so have the scams, often called "smishing."  Smishing uses text messaging to pose as a reputable company to entice an individual to provide personal information, such as credit card, social security number or passwords. 
According to the FTC Consumer Sentinel Network Data Book of 2022[1] the top two categories of fraud reported in 2022 were: Identity Theft (21%) and Imposter Scams (14%), totaling more than $2.6 billion of lost money.
Why does Smishing work?  Because text messages are popular, cheap and an easy way for scammers to gain your personal information.  The FTC Data Spotlight[2] focuses on five of the most common text message scams. They all work by impersonating well-known businesses.
Copycat bank fraud prevention alerts. In this scam, you receive a text message from what appears to be your financial institution asking you to confirm if a transaction is authorized (which you haven't requested).  The text provides a (fake) fraud department phone number stating that they will "help to you get your money back."  Scam victims reported having to provide their Social Security number, bank account information or card number – which the scammer then uses for future unauthorized transfers or transactions on the account. 
Bogus "gifts" that can cost you. These text messages appear to come from well-known companies offering a free reward or gift, such as your cell phone company or a big retailer.  Everything about the message is fake.  When you click on the link, it asks for your credit card information to pay a small "shipping fee."  The information you provide goes to the scammer and allows fraudulent or unauthorized charges to quickly hit your account.
Fake package delivery problems. In this scam, you receive text messages from what appears to be the U.S. Postal Service, UPS, or FedEx stating that there is a problem delivering a package.  The message normally includes a link to a website that appears to be real, but it isn't.  The site asks for a credit card number to cover a small "re-delivery fee" which is completely bogus.  The goal is to get your credit card information and ring up charges.
Phony job offers. Have you ever received a text offering you easy money to mystery-shop at your favorite store or to have your car wrapped in ads?  Often, they target people who have posted their resumes on employment websites.  These text messages are scams and usually instruct the person to give personal or banking information to gain employment.  They may mail checks to you asking that you to quickly return some of the funds back to them - since they "overpaid" you.  By the time you realize that you've been scammed, the phony employer is long-gone, your original check has been returned as fraudulent AND your personal information has been compromised.
Not-really-from-Amazon security alerts. In this scam, people receive text messages that appear to come from Amazon asking them to verify a big-ticket order that really wasn't placed.  Panic sets and the victim rushes to either click on the link or call the phone number provided. The phony Representative offers to "fix" the account via the victim providing their account information or access to their phone.  Next, the Representative says that they mistakenly added too many zeroes to the "refund" and instructs the victim to return the overpayment, often requesting that they buy gift cards and provide the card and pin number.
The key to all of these is DO NOT click on links or respond to unexpected text messages.  If you are not sure if the text message is legitimate, reach out to the company directly with a confirmed phone number that you know is accurate or through the businesses verified website.  Do not use the link or the phone number that is included in the text message. 
If you think you have been targeted:
First, you should act quickly and change your passwords.
Second, report the suspicious activity to Mainstreet so that we know your account information may have been compromised.
Next, reach out to your credit card companies and let them know about the fraud.
Want to learn more about how to spot and avoid scams: consumer.ftc.gov/scams
Protect yourself, your data, and stay safe!
[1] FTC Consumer Sentinel Network Data Book 2022
Do you have someone helping you through the roadmap to retirement? It's an important part of your financial journey!
Navigating this crucial aspect of your financial journey is essential. Take the first step by reaching out to our dedicated financial advisor. Contact Mike Thornhill to get started today!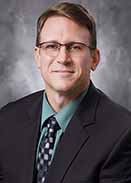 Mike Thornhill,
Financial Advisor
CUSO Financial Services, L.P.
mike.thornhill@cusonet.com
Ph: (913) 261-0327
Fax: (913)393-0646

Make Your Voice Heard!

At Mainstreet, we want to inform you of pending legislation that can impact your accounts. One service we offer is the use of debit cards and credit cards. Credit and debit cards give you the sense of security that comes with knowing funds and transactions are guaranteed by our credit union.
When you use your credit or debit card, a small fee—an interchange fee—is incorporated into the transaction. Interchange fees cover the cost of fraud detection, credit monitoring, and fraudulent purchase protection, benefiting both consumers and merchants.
In Congress, a bill called The Credit Card Competition Act would allow retailers to pick and choose which network they use for card transactions. Reduced interchange fees threaten data security and could raise fraud-related costs for credit unions. Interchange fees should only be lowered when merchants are held financially responsible for data breaches. The changes lawmakers propose will lead to less secure, less innovative, and higher-risk transactions for American consumers like you. Your voice matters! Contact your local lawmakers and keep your cards protected.
To learn more about how you can act click here.
Why Consider a Share Certificate?
Earn more than a regular savings account!
By locking your funds in for a specific term, Mainstreet can offer you a higher dividend rate in return and save money faster.  
A low risk investment option
Certificates are widely regarded as some of the most reliable, secure options when it comes to preserving and increasing your hard-earned money.
More money in your pocket at maturity
Throughout the entire term, you will have the benefit of a guaranteed dividend rate on your investment. This means as time goes by, your money will grow steadily and reliably.
---
Last Shred Day of the Year!
Saturday, October 14th
9 a.m. to noon, unless trucks are full
 Shred It Facility / 10000 Lackman Rd. /Lenexa, KS  66219
This FREE service is available to every Mainstreet member. All types of dry paper are accepted. Please make sure your shred materials are clear of plastic, media tapes, corrugated cardboard, electric cords, electronics, lighters, and metal objects. Those items can potentially cause serious injury to volunteers and truck operators.
Please note: Times and locations are correct at this time and are subject to change.  Always check the Announcements page on our website at www.mainstreetcu.org/announcements for updates.